Was this tweet about Ohio State basketball star Aaron Craft Johnny Manziel's final act on Twitter?
Aaron Craft is easily one of my favorite players in the tourney all these tweets are FALSE. Kid has lockdown D& kept his team alive #respect

— Johnny Manziel (@JManziel2) March 25, 2013
Yesterday, Texas A&M's Heisman Trophy-winning QB told Mark Schlabach of ESPN.com that his social life will no longer be fodder for social media.
"I've kind of just shut it all off," Manziel said. "With how the media has been with me for a while, I just shut everything off. As of [Monday], I said I was done with [Twitter] for however long. It's fun to have, but it can get to be distracting at points.
"I'm surprised to [see] how the attention has continued through the offseason," Manziel added. "I guess I thought it would die off and slow down a little bit, but it really hasn't."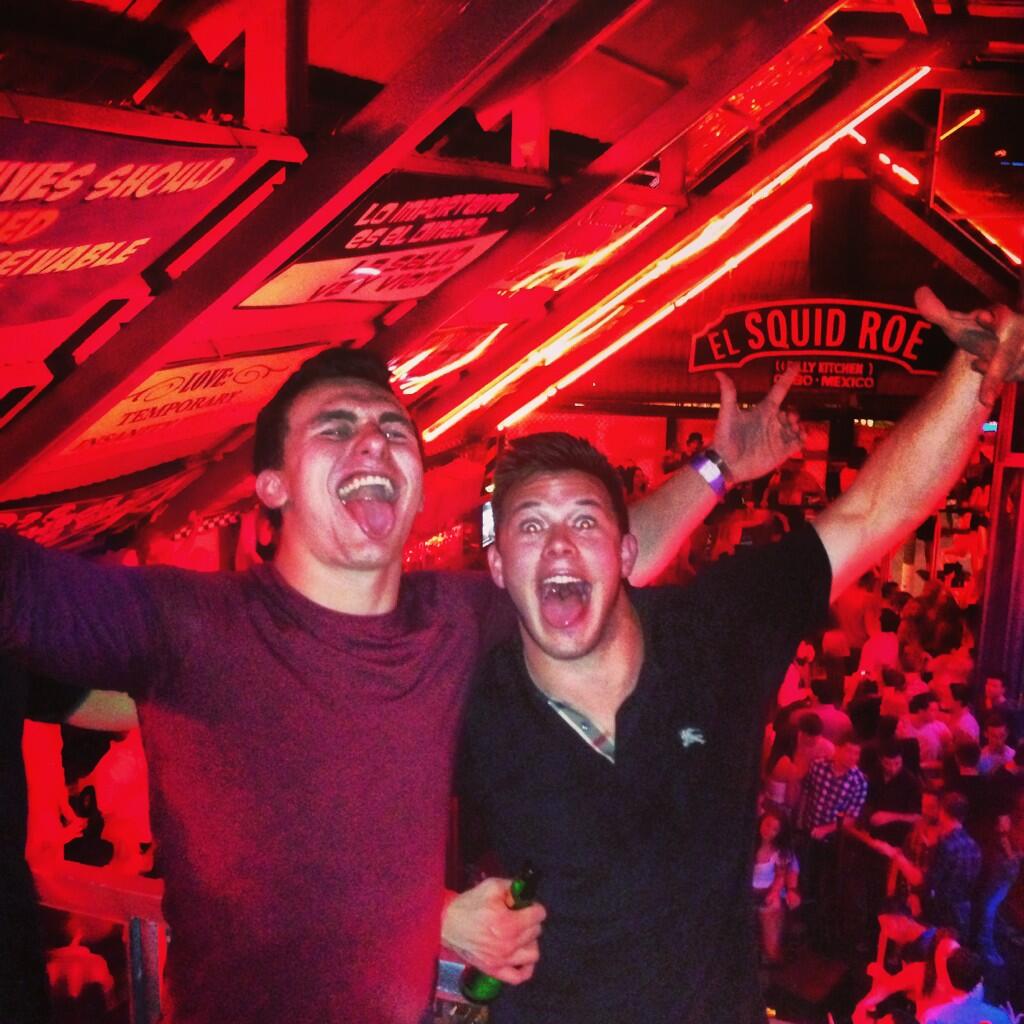 As Schlabach wrote, over the past few months social media users had seen "photos of Manziel attending Mardi Gras, the Super Bowl [where he was spotted with the stars of "Duck Dynasty," Justin Timberlake and Jessica Biel], NBA games and most recently spring break in Cabo San Lucas, Mexico."
Johnny Football also trolled both fan bases when a picture surfaced of him sporting a temporary Longhorns tattoo.
Manziel himself did not put that online, but was still more than happy to engage in Twitter back-and-forth about it.
"Tell your mom I said wassup" was one reply, to an Alabama fan who said he was a "douchebag."
Manziel has more than 332,000 Twitter followers (and still does, as he has not actually suspended his acccount). One assumes the hiatus applies to his Instagram account as well.
At SBNation, Rodger Sherman wrote a eulogy of sorts, rounding up "20 or so" of JFF's best tweets, including his interactions with the likes of Rick Ross and Drake, and his use of the abbreviation "TFTC" in response to Oklahoma defensive coordinator Mike Stoops' cracks about him (it stands for "too frat to care").
"[H]e was also a Heisman winner in 140 characters," Sherman gushed.
Writing about Schlabach's interview, the San Antonio Express-News' Brent Zwerneman noted that "Manziel has not been made available by coach Kevin Sumlin to the media that covers A&M on a daily basis in three weeks."
The Aggies' April 13 Maroon & White game will be nationally televised by ESPN.
(Update: Zwerneman actually got his interview today.)