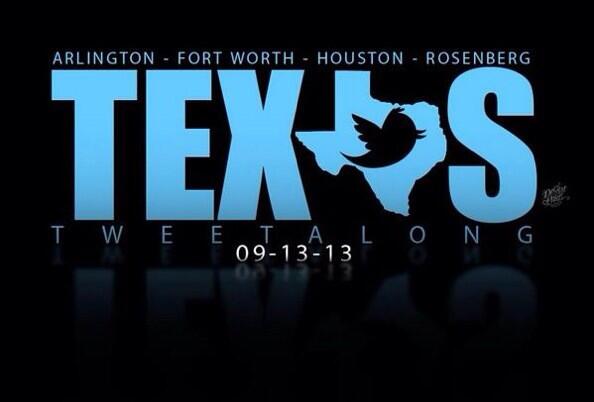 Police are well aware of the power of social media. There are plenty of examples of police departments around the country attempting to shut down citizens who photograph arrests and confrontations, concerned about what those photographs might capture. But in Texas, a number of police departments have decided to make social networking sites work for them instead. Hence the term "#tweetalong" was born.
Fort Worth, Arlington, Houston, and Houston-area municipality, Rosenberg, all joined forces on Twitter for the most recent #tweetalong event last Friday. Officers with camera phones celebrated their stops and provided a human face for the men and women in uniform.
Of course, because this was still social media, there were also plenty of selfies and pictures of food.
You can give the officers credit for not taking themselves too seriously—check out the donut pics!—and they do seem like a fine bunch of men and women out there on the lookout for trouble. But there's also something troubling about the whole concept of the #tweetalong: Sure, it humanizes the officers. It provides the citizens that the police are hired to protect a glimpse at the admittedly difficult job being done on their behalf. But the same tools that the police departments in question are using to highlight their playfulness and how much they're just like you are also the tools they're using to make the people they're arresting look, well, like scary criminals. Nobody looks good with their hands on the hood of a police car, or sitting shirtless outside of an apartment complex while police look for a weapon that may or may not have been fired, or in the middle of the night after they have allegedly been the victim of domestic violence.
The #tweetalong yields an odd juxtaposition: smiling officers eating alongside unhappy citizens under arrest. One wishes they could see a given suspect in another context—say, smiling with a package of donuts.
It's good PR for the police, for sure, but do we really need to know what a woman who was attacked by her husband because he thought she was cheating on him looks like, even just from behind?